Punjabi Dhol Group for Wedding
Punjabi Dhol is one of the best Indian instruments that bring the dance in everyone. The sound of the Dhol is unique which awakens the inner joy in any person. It turns the mood peppy and elated. It brings down the chaos of the mind to nothing. It enriches the soul to dance for its own tunes. In every way, Punjabi Dhol is one awesome instrument that can turn the entire ambience grand, filled with exuberant vibes when it is performed well with the expert's hands like Malang Music Group, one of the finest folk music group in Jaipur.
Having a Punjabi Dhol Group in special events and occasions would make the event more special. No matter the type of event, our Malang Music Group would make a difference with our exclusive Punjabi Dhol performers.
With amazing singers, dancers and performers we have enlivened events like Sangeet, Mehandi Night, Shaadi, cultural shows, private parties, concerts and other events. Malang Music Group adds value to your events through captivating performance in Punjabi Dhol from Bollywood numbers and own compositions.
Our music energizes any event as we inspire and take hold of the heart of the audience in no time. Live Dhol performance is one of the best events not to be missed and we bring it to you livelier. Our beats differ for each event as we never make it monotonous to the crowd. We bring the rich tradition to live to the audience and also perform modern music to serve them all kinds of music.
We have performed all around India and abroad.If you are looking to book a Punjabi Dhol Group for any kind of events and occasions, book us to experience the beauty and the pure form of Punjabi Dhol beats that give you a different experience like never before.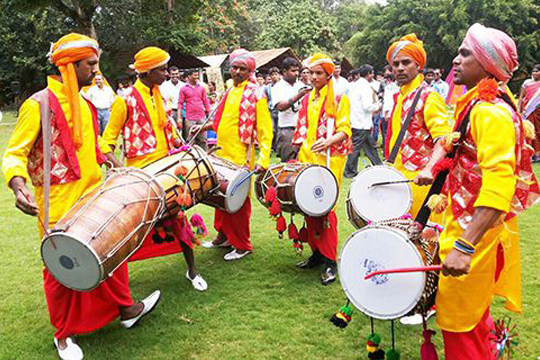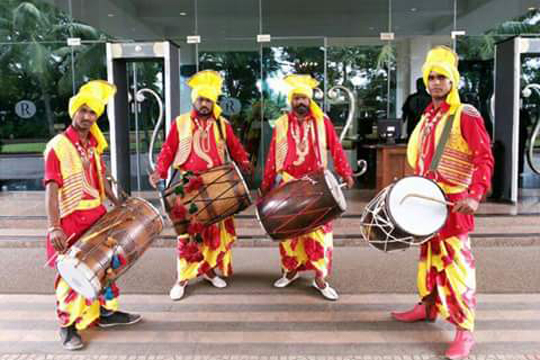 Shehnai Group for Wedding
Shehnai is an amazing musical instrument with incredible sounding. It unleashes the calm vibes all around the ambience. It makes the ambience glowing with the sound of tradition. Shehnai instrument is widely played in various events like wedding and festivities. Shehnai is a great addition in any event as it would bring out pure emotions from anyone.
Malang Music Group has some of the best Shehnai players in the city. Led by a Shehnai expert, our Shehnai Group for wedding fills the wedding events with classical songs, melody songs and also songs from Bollywood to make the event unforgettable. The soothing sound of Shehnai would create endless emotions in the audience as our group has their amazing performances in various events in different parts of India and also various countries in India.
Entertainment is most important of any event especially if it is festivities or wedding. Our team focuses on providing great entertainment to the audience of the event with an amazing selection of songs. Bringing the fusion of Indian culture and tradition and also the liveliness of the event, our performers unleash different emotions through their play.
If you are looking to hire Shehnai players for any kind of events, Malang Music Group would be your ideal choice. Our experience and the soulful players are the biggest assets of our team.
We deliver high-quality performance in concerts, wedding events, cultural programs, college events, corporate events, important occasions and for any kind of events. True value music with soulful rendition is our input; our team is one of the best in that aspect. We create experiences that last forever and the sounds that you recite for a long time. We live, breathe and impact through the music that impacted us.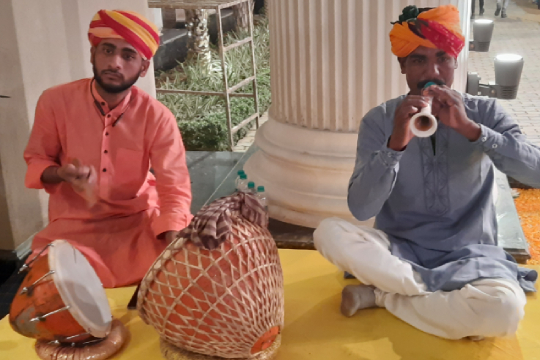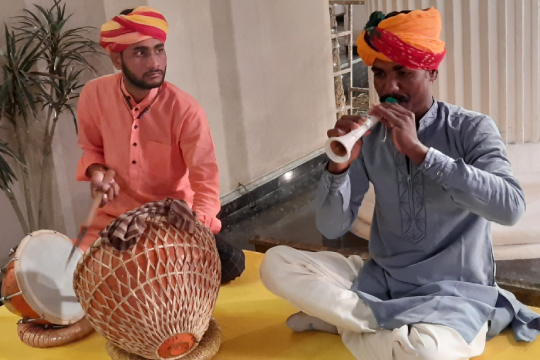 Kachhi Ghodi Dance for wedding
Kachhi Ghodi Dance is traditional and a famous dance in Rajasthan. Men dressed in unique costumes will perform this dance in a dummy horse. They use some weapons and also move in dance for the drum beats. The singers accompany the dancers using a narration that speaks of the exploits of the bandits of Bavaria, especially of the regions of Shekhawati.
It is widely performed in wedding and festival events in various places. Adding this in your special occasion or event would create a different and unexpected experience that will live with you forever whenever you think of the event. It is a dynamic dance in which you can find swords show and mock fights. The singer would elaborate the achievements through the song as the bandits were considered as the protectors of Rajasthan.
This folk dance is full of colours and liveliness that would be a great addition to your event. Our Malang Music Group is one of the prolific Rajasthani folk music group with expert singers, dancers and performers. Malang Music Group delivers finest Kachhi Ghodi Dance for wedding, as we have graced various events with our Kachhi Ghodi Dance performance in India and abroad.
If you are looking to hire Shehnai players for any kind of events, Malang Music Group would be your ideal choice. Our experience and the soulful players are the biggest assets of our team.
Our performers are skilled in dramatizing the events in different styles that describe the age-long traditions and triumphs of the bandits of Bavaria. The entire performance would not be looking usual, as our performers enliven it with the inherent skill that makes them live the moment and bring the bandits of Bavaria as you watch. Expertise, skill and passion make our performers deliver amazing Kachhi Ghodi dance. Our Kachhi Ghodi team is led by amazing talent and a true potential who holds the tradition of Rajasthan in his heart.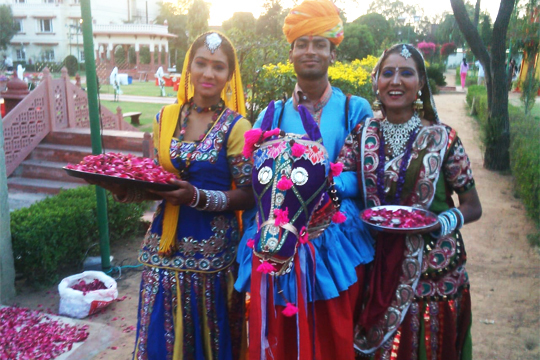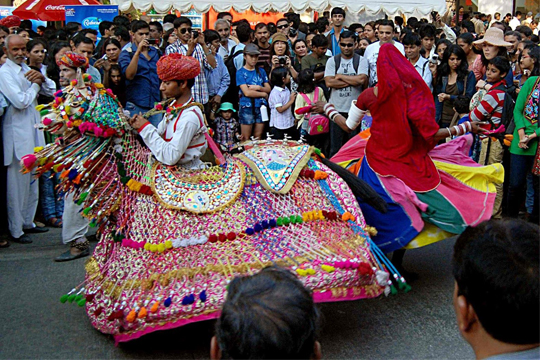 CALL NOW FOR BOOK MALANG MUSIC GROUP
BOOK US VIA EMAIL